I have already recommended several friends to your products. Though I have many other big vocal training products (Brett Manning, Seth Riggs, etc), yours is the one that I think really makes the most difference in my vocal quality and expressiveness. Thank you! Thank you! Thank you!
Jeannie Deva is one of the country's most respected celebrity vocal coaches. With her method, Deva has helped many of today's most well-known vocalists to reach their peak performance level.
Jeannie Deva is a woman who knows exactly how to train someone how to sing properly. She is the celebrity voice coach and the vocal coach to the vocal coach. If you have studied with other teachers or methods and still have unresolved issues with your voice, you owe it to yourself to get help from Jeannie Deva.
I was really amazed by what simple measures can be taken to dramatically improve a vocal take. Jeannie's experience with and understanding of the recording studio environment is an absolute asset to any vocalist who is working in the studio
Jeannie and I did some jamming together at the NAMM show, and her singing was amazing. She is a master of her instrument, and also a great teacher…
Jeannie! What a great voice! Your notes jump off the tape and through the air.
The Deva Method is used by tens of thousands of singers and scores of voice teachers worldwide to:
Jeannie Deva's vocal method will give you the understanding you need to take control of your voice. Celebrating its 41st Anniversary this year, The Deva Method is used by thousands of singers and voice teachers worldwide. Developed by Jeannie Deva from her own research into vocal anatomy, this method works where others fail because it is based on the body's natural sound production system and not on someone's opinion.
Some of our Most Popular Products
For over 25 years The Contemporary Vocalist Improvement Course has been helping singers like you understand and take control of your natural voice.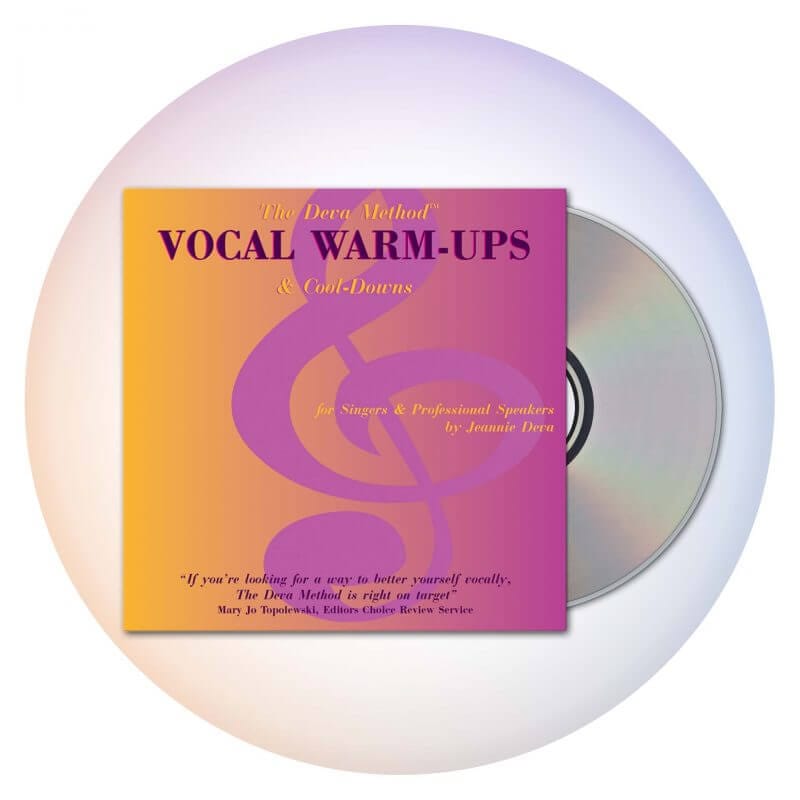 Vocal Warm-ups CD Download
#1 Choice in the Music Industry
Jeannie Deva's Celebrity Client list includes:
Capitol Records artists Hey Violet, Grammy winners, Multi-Platinum recording artists, singers for Pink, Stevie Wonder, Celine Dion, Christina Aguilera, Janet Jackson, Shania Twain, Finalists for The Voice, America's Got Talent, X Factor and American Idol, Leads in Broadway's The Lion King, Rent and Wicked. She is endorsed by producers and engineers for Aerosmith, Elton John, Bette Midler, The Cars and Fleetwood Mac.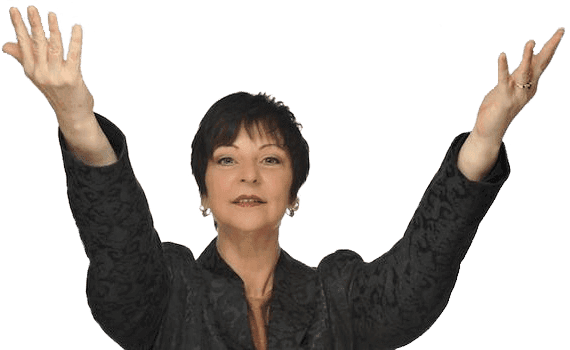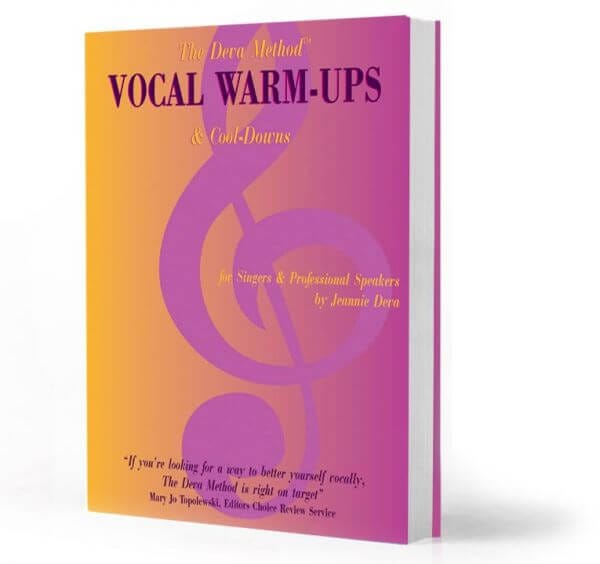 Get for Free the Warm-ups Ebook
Subscribe to our mailing list and get a free copy of the Warm-Up Ebook